Leon Stolarski Wines - New Classic Wines of France
Covid-19 pandemic crisis - we are still taking orders
---
Trying times for us all....
For those (like me) who happen to have been born in the 60's or later, we were fortunate not to have lived through the turmoil of the preceding half century. WW1, Spanish Flu, the Great Depression, WW2, food rationing - it's hard to imagine what life for previous generations that lived through most (or even all) of those times must have been like.
All told, we've had it pretty easy, at least in our little corner of the world. So whilst the Covid-19 pandemic may be the biggest issue many of us have faced in our lifetimes, it's all too easy to lose perspective.
…...but life goes on
That's not to say this thing isn't serious. It is very serious, and for some (possibly even many) it poses an existential threat. And who knows what will transpire in the coming weeks and months? Strange times indeed. Meanwhile, life goes on, and we all need to eat and drink and try to live life as "normally" as possible.
And whilst life, health and safety are of paramount importance - and whilst I did consider taking the website down until this all (hopefully) blows over - I came to the conclusion that that would solve nothing..... and would deprive our customers of one of life's little pleasures - great wine!
Despatch schedule
For the time being, we will be limiting despatch days to Mondays and Thursdays only (but see below). For most UK mainland orders, this will mean that deliveries will be made on Tuesdays and Fridays. However, deliveries to "Highlands and Islands" will (as always) take longer.
Please note that we are away on holiday from 15 September to 3 Ocober 2021, so orders received between those dates will not be delivered until week commencing 4 October 2021. For full details, check ourdelivery methods and chargespage.
What's New?



We add new wines to our list throughout the year. The latest additions include new dry and sweet vintages from our best-selling Domaine de Montesquiou in Jurançon and a trio of Cahors reds from the excellent Domaine du Garinet. Check them out here.......
Special purchases



We occasionally offer "specials" that we pick up on the secondary market, at prices that represent brilliant value for money. They are available in finite (and often very small) quantities, so if you see a few you fancy, snap them up quickly!
Grower of the Month
There are some real hidden gems lurking on our list, just waiting to be discovered by our more adventurous customers. Coming soon, we aim to feature a different grower each month, with special discounts and mixed selections to entice you. Watch this space.......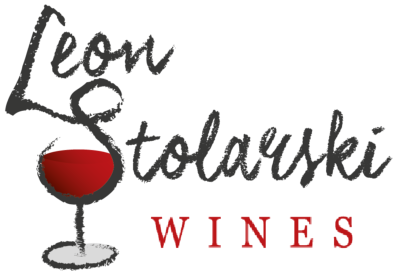 New Classic wines From Regional France
Leon Stolarski Fine Wines is a family-run company which specialises in (and in the majority of cases is the sole U.K importer of) wines from some of the best small growers in southern and central France.
Our wines have received a great many enthusiastic reviews from many esteemed wine writers, including Jancis Robinson MW, Tom Cannavan, Tim Atkin MW, Neal Martin of eRobertParker.com and Jamie Goode at the WineAnorak, not to mention being shortlisted for the Specialist Wine Merchant Of The Year category of the Decanter World Wine Awards.
New wines are added to our list on a regular basis, so why not join our mailing list, to receive occasional updates (we send out around half a dozen email newsletters a year).

Mourvedre, Syrah, Grenache
Full bodied - aged 12 months in barrique

Full bodied red - aged in vat

50% Grenache, 50% Carignan
Full bodied - aged in oak barrels

80% Grenache Blanc, 20% Vermentino
Fermented & aged 6 months in barrique

Syrah, Grenache & Carignan
Full bodied - aged in old oak

Grenache Gris & Blanc, Maccabeu
Full bodied - fermented/aged in barrel

Merlot, Petit Verdot, Cabernet Sauvignon
Full bodied - aged 4 years in oak barrels

Syrah, Grenache, Carignan, Mourvedre
Medium/full bodied - aged in vat