Leon Stolarski Wines - New Classic Wines of France
50-plus new wines just in for winter 2021/22
---
New wines for winter 2021/22

In terms of adding new wines and vintages to our list, autumn/winter 2021 has been by far the most productive period we have known since we began, back in 2003, with around 50 new wines from no less than 8 different growers being added, in the last 6 weeks.
For your convenience, you can find them all on a single page (well 3 pages, actually, as there are so many of them!) in our New Wines section. Enjoy!
Ordering for Christmas

If you are planning to place an order before Christmas, the last day we will accept orders for guaranteed pre-Christmas delivery to mainland UK addresses is 6pm on Sunday 19 December 2021. This will give us enough time to retrieve wines from our storage facility and repackage them for shipping.
Our courier has reported that they are suffering from staff shortages in certain parts of the country. They have therefore instructed us that bookings for deliveries will only be accepted up to 9am on Monday 20 December. So get those orders in now!
Happy Christmas!
We would like to thank all of our loyal customers for continuing to support us and buy our wines. Without you, we wouldn't be here!
So here's wishing you all a happy Christmas and a happy, healthy and prosperous New Year!
What's New?



We add new wines to our list throughout the year. The latest additions include new dry and sweet vintages from our best-selling Domaine de Montesquiou in Jurançon and a trio of Cahors reds from the excellent Domaine du Garinet. Check them out here.......
Special purchases



We occasionally offer "specials" that we pick up on the secondary market, at prices that represent brilliant value for money. They are available in finite (and often very small) quantities, so if you see a few you fancy, snap them up quickly!
Grower of the Month
There are some real hidden gems lurking on our list, just waiting to be discovered by our more adventurous customers. Coming soon, we aim to feature a different grower each month, with special discounts and mixed selections to entice you. Watch this space.......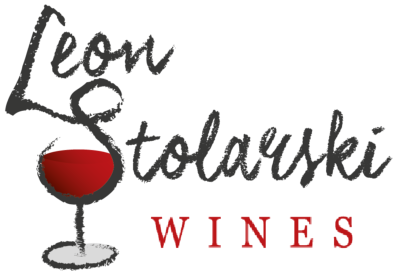 New Classic wines From Regional France
Leon Stolarski Fine Wines is a family-run company which specialises in (and in the majority of cases is the sole U.K importer of) wines from some of the best small growers in southern and central France.
Our wines have received a great many enthusiastic reviews from many esteemed wine writers, including Jancis Robinson MW, Tom Cannavan, Tim Atkin MW, Neal Martin of eRobertParker.com and Jamie Goode at the WineAnorak, not to mention being shortlisted for the Specialist Wine Merchant Of The Year category of the Decanter World Wine Awards.
New wines are added to our list on a regular basis, so why not join our mailing list, to receive occasional updates (we send out around half a dozen email newsletters a year).

90% Grenache, 10% Mourvedre
Medium/full bodied - aged in vat

90% Grenache Noir/Gris, 10% Carignan
Fortified red - full bodied - aged 6 years in oak

Syrah, Grenache, Carignan, Mourvedre
Medium/full bodied - aged in vat

70% Carignan, plus Grenache & Mourvedre
Medium/full bodied - aged in vat

Syrah, Mourvedre, Grenache
Full bodied - part aged in old oak

Medium/full-bodied - aged in vat

60% Syrah, 20% Grenache, 20% Mourvedre
Medium/full bodied - aged in vat

80% Tannat, 20% Cabernet Franc
Full bodied - aged 14 months in oak barrels
Grenache Blanc/Gris, Vermentino, Marsanne
Full bodied - barrel-fermented

Syrah, Grenache, Mourvedre,
Carignan