Leon Stolarski Wines - New Classic French Wines
We're back!
---
Out with the old......
If there's one thing any online retailer needs, it is a properly functioning website. So for that website to become the source of major problems at any time of the year is a pain. But for it to happen in November, in the lead-up to the busiest time of the year, is a major disaster! Unfortunately, in the fast-moving world of IT, the software upon which our old website was based had become too antiquated and difficult to maintain. Therefore, it was time to bite the bullet and pretty much start all over again.
…...and in with the new
And finally, after several weeks of very hard work (including much burning of the midnight oil) we are back online, with a brand new, all-singing, all-dancing website, fit for the 21st Century. And with a new website comes a new domain name, having re-branded ourselves as Leon Stolarski Wines (I was always a little uncomfortable with the "Fine" bit). We hope that you – our customers – will find the new site easier on the eye and – more importantly – easier to navigate.
Still some tweaking to do
It will take a little time for us to get the site looking just as we want it to – it is definitely not yet the finished article. We're nearly there, as far as the actual content is concerned (indeed, we have brought all of our grower profiles up-to-date and have begun adding more regional information) but still need to work on the look/feel of the site, and to make it even more user-friendly. Please bear with us – and if you have any suggestions for changes or additional features, please feel free to let us know.
What's New?



We add new wines to our list throughout the year. The latest additions include new dry and sweet vintages from our best-selling Domaine de Montesquiou in Jurançon and a trio of Cahors reds from the excellent Domaine du Garinet. Check them out here.......
Special purchases



We occasionally offer "specials" that we pick up on the secondary market, at prices that represent brilliant value for money. They are available in finite (and often very small) quantities, so if you see a few you fancy, snap them up quickly!
Grower of the Month
There are some real hidden gems lurking on our list, just waiting to be discovered by our more adventurous customers. Coming soon, we aim to feature a different grower each month, with special discounts and mixed selections to entice you. Watch this space.......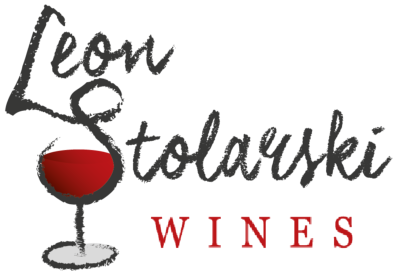 New Classic wines From Regional France
Leon Stolarski Fine Wines is a family-run company which specialises in (and in the majority of cases is the sole U.K importer of) wines from some of the best small growers in southern and central France.
Our wines have received a great many enthusiastic reviews from many esteemed wine writers, including Jancis Robinson MW, Tom Cannavan, Tim Atkin MW, Neal Martin of eRobertParker.com and Jamie Goode at the WineAnorak, not to mention being shortlisted for the Specialist Wine Merchant Of The Year category of the Decanter World Wine Awards.
New wines are added to our list on a regular basis, so why not join our mailing list, to receive occasional updates (we send out around half a dozen email newsletters a year).

Gros Manseng, Petit Manseng, Camaralet
Medium/full - aged in barrel for 10 months

Medium/full bodied - aged in vat
100% Merlot - full-bodied
Aged in oak barrels for 9 months

80% Tannat, 20% Cabernet Franc
Full bodied - aged 14 months in oak barrels

Gros Manseng, Petit Manseng, Camaralet
Full bodied, rich - aged 10 months in barrel