Leon Stolarski Wines - New Classic Wines of France
Plenty of new wines for spring/summer 2022
---
New wines for spring 2022...

Having added around 50 new wines (from no less than 8 different growers) in the last couple of months of 2021, we now have loads more new wines, from another 3 growers, for spring/summer 2022. For your convenience, you can find them all on a single page (well 3 pages, actually, as there are so many of them!) in our New Wines section. Enjoy!
...and more on the way

We are already in the process of ordering new wines from other growers, which will hopefully be in stock towards the end of March, with yet more in the pipeline for the first half of the year. The idea being to maintain high stock levels of top-quality wines for as long as we can, whilst the future of our business is so uncertain.
What lies ahead?

With yet more Brexit-related rules, regulations and barriers to trade, due to be introduced in October 2022 - this time on labelling - we'll finally be calling time on the importing side. But don't worry (at least for now) as we already have bigger stock levels than ever before, with plenty more wines on the way, between now and the end of September.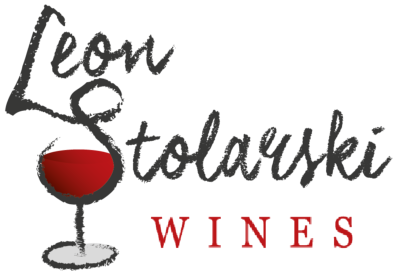 New Classic wines From Regional France
Leon Stolarski Fine Wines is a family-run company which specialises in (and in the majority of cases is the sole U.K importer of) wines from some of the best small growers in southern and central France.
Our wines have received a great many enthusiastic reviews from many esteemed wine writers, including Jancis Robinson MW, Tom Cannavan, Tim Atkin MW, Neal Martin of eRobertParker.com and Jamie Goode at the WineAnorak, not to mention being shortlisted for the Specialist Wine Merchant Of The Year category of the Decanter World Wine Awards.
New wines are added to our list on a regular basis, so why not join our mailing list, to receive occasional updates (we send out around half a dozen email newsletters a year).

Viognier, Grenache Blanc & Roussanne
Aged 8 months in oak barrels

100% Chenin Blanc - late harvested
Semi-sweet (moelleux) - passerillé

Syrah, Cabernet Sauvignon, Mourvedre
Full-bodied - 2 years in old(er) oak barrels

90% Grenache Noir/Gris, 10% Carignan
Fortified red - full bodied - aged 6 years in oak

100% Gros Mansang - desser
t white
A
ged in oak barrels for 12 months

Full-bodied - aged in oak barrels

Vermentino, Roussanne, Marsanne
Part fermented/aged in oak barrels

100% Grenache Noir - old vines
Fortified red - full bodied

Mourvedre, Syrah, Grenache
Full bodied - aged 12 months in barrique
100% Viognier - aged in vat
Goes with fish, seafood or even fruit