Leon Stolarski Wines - New Classic Wines of France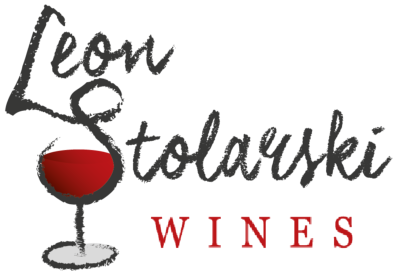 New Classic wines From Regional France
Leon Stolarski Wines is a family-run company which specialises in (and in the majority of cases is the sole U.K importer of) wines from some of the best small growers in southern and central France.
Our wines have received a great many enthusiastic reviews from many esteemed wine writers, including Jancis Robinson MW, Tom Cannavan, Tim Atkin MW, Neal Martin of eRobertParker.com and Jamie Goode at the WineAnorak, not to mention being shortlisted for the Specialist Wine Merchant Of The Year category of the Decanter World Wine Awards.
New wines are added to our list on a regular basis, so why not join our mailing list, to receive occasional updates (we send out around half a dozen email newsletters a year).
---
New wines for winter 2022/23

We added around 60 new wines to our list, in 2022, with well over half of those being in the last few months of 2022.
For your convenience, you can find all of our most recent additions to the list on a single page (well, 3 pages, actually), in our New Wines section. Enjoy!
Will there be more?

With new Brexit-related labelling rules, which were due to be introduced at the end of September, we had intended to cease importing immediately. However, the Government has - yet again - "kicked the can down the road", and postponed the introduction of those rules, to the end of 2023.
What lies ahead?

With so much continuing uncertainty, not to mention the inexorable rise in costs/prices, we ourselves cannot keep kicking the can down the road. That said, there are some gaps in our grower/wine portfolio that we would like to fill. Therefore, we may add some more wines in the New Year - so watch this space....


50% Grenache, 50% Carignan
Full bodied - aged in oak barrels

100% Merlot - full-bodied
Aged in oak barrels for 9 months

60% Syrah, 20% Grenache, 20% Mourvedre
Medium/full bodied - aged in vat

Syrah, Mourvedre, Grenache
Full bodied - aged in vat

Medium bodied - aged in vat (no oak)

90% Grenache, 10% Mourvedre
Medium/full bodied - aged in vat

Colombard, Manseng, Grenache Blanc
Medium bodied, aged in vat

80% Muscat d'Alexandrie, 20% Macabeu
Dry white - medium bodied - aged in vat

Roussanne, Vermentino, Viognier
Dry white - medium/full-bodied - aged in vat

80 % Syrah, plus Grenache and Mourvedre
Full-bodied - aged 18 months in barrel